Past Projects
Marshall University Stadium Renovation
The structure was Precast concrete, we removed and replaced 3,000 lf of expansion joints, random concrete repairs in both the treads and risers, replaced 5,500 lf of isolation joints, new cove sealants throughout, and power wash entire bleacher areas 230,000 sf and applied water repellants.
Franklin Park Mall Parking Garages
There were three garages – two precast construction and one garage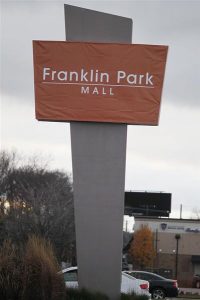 that was cast in place. On the precast garages we replaced 3,800 sf of full depth pour strip replacement. 1,300 sf of concrete repairs consisting of both partial depth and full depth repairs. After concrete repairs to the pour strips were complete, we placed a protective waterproof traffic topping. There were concrete repairs to walls, columns, and beams.
The cast in place garage is located over the malls food court. This garage had an existing waterproof system installed previously. Existing expansion joints had failed. We performed full depth concrete repairs in some areas, replaced expansion joints with fire rated joint systems, and placed a complete waterproof system with an epoxy wear course for added longevity.
Riverside Hospital Green Garage
Scope of the project was to remove the existing delaminated brick veneer system approximately 11,000 sf on the precast walls around the outside of the 5-story garage. After the existing system was removed areas were prepped and we installed a silicone wall coating. Along with the coating we replaced all the vertical sealant with silicone sealant as well.
Duke Realty Construction Projects
Complete caulking of pre-cast joints of interior and exterior panels from 12,000 LF to 55,000 LF. Completed all site caulking, man doors, penetrations and interior build-outs. Installed semi-rigid joint filler from 12,000 LF to 155,000 LF on concrete slab.
Department of Education
Complete restoration of 7 story façade. Remove and replace all

exterior caulking in granite, marble and pre-cast. Pressure cleaning of all pre-cast panels and apply water repellant. Patching of existing marble and pre-cast panels.
Atrium II
Pressure clean entire 5 story façade 75,000 sf. Apply clear breathable water -repellant to entire façade. Clean all windows after water repellant was applied.
Nationwide Front Street Parking Garage
Structure is a precast tee and precast hollow core panel design. There were 1100 sf of Beam repairs, 260 sf of complete stem to stem repairs, 360 sf of Vertical repairs including columns, haunches, and miscellaneous façade repairs.
Easton Town Center Parking Garages
There are 5 post tensioned garages, Scope of work included Partial Depth Repairs, Full depth repairs, Expansion joint remove and replace, Miscellaneous caulking, epoxy injection, Deck coating, Interior Expansion Joints, Overhead and Vertical repairs, and complete slab remove and replace.